Ahoy, Mate, Celebrate 48!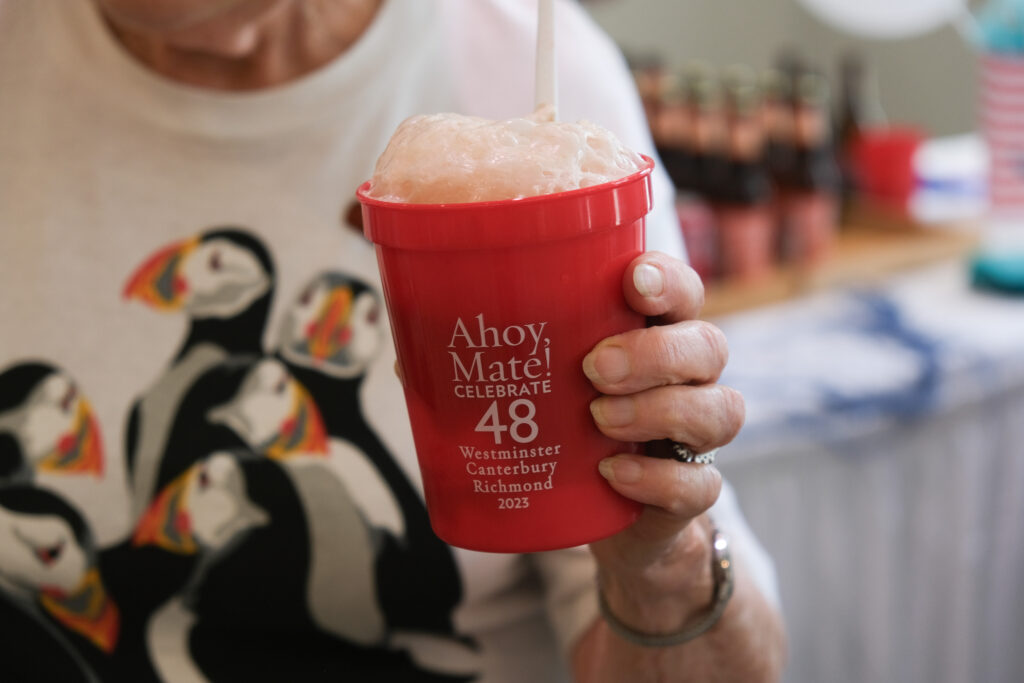 Westminster Canterbury Richmond celebrated our 48th anniversary this week with nautical-inspired fun for our residents and employees! Our Recreation Team planned a festive "Float Your Boat Party" for July 27, featuring ice cream floats and a sing-along of sea shanties. Who doesn't enjoy a delicious ice cream float? Residents were also invited to view the 1949 movie musical classic On The Town in the Sara Belle November Theater. Such wonderful singing and fond memories recollected! Our always-creative Dining team launched a nautical-themed lunch and dinner for our residents, including Maryland Crabber Chowder and Blackened Sails Cod with Pineapple Relish. What a fantastic day of celebration!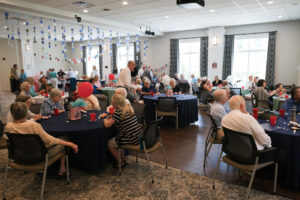 There is joy each day at Westminster Canterbury. Residents, employees and guests frequently comment on how this place just "feels different" from the moment you wake up or walk through the doors. Reflecting on 48 amazing years, we are grateful for the Spirit of Generosity present on our campus – generosity of time, talent and treasure. So many dedicated people work together to cultivate this spirit – residents, employees, volunteers, families, Trustees and friends. Many of our unique programs and services that make this place special are made possible by donors' gifts to Westminster Canterbury Foundation. This could mean giving to the Fellowship Program, making it possible for nearly 100 low-income seniors to live here each year; supporting Healthcare Excellence; valuing and celebrating the arts on our campus; or helping our residents deepen their spiritual lives with our Pastoral Care Team. This generosity helps us create the best life possible for our residents now and for many years to come in so many special ways.
As we commemorate 48 years of excellence, we are humbly grateful for the efforts of those who came before us and those who support us today. Sail On!