Class Is in Session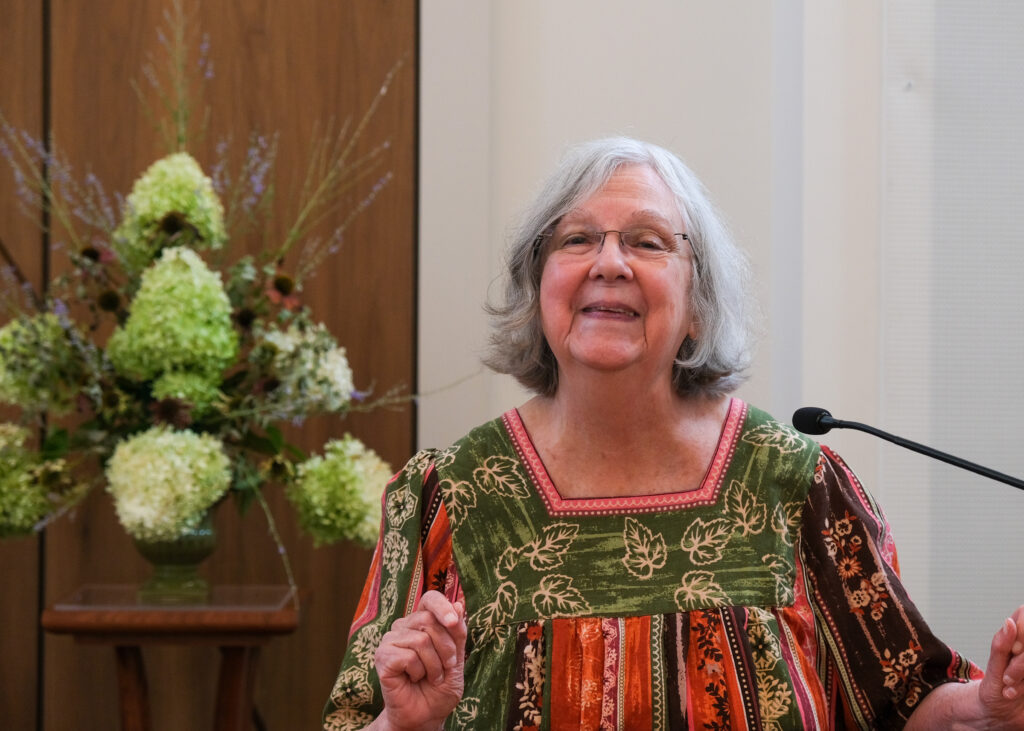 School might be over, but at Westminster Canterbury, learning is an all-year activity.
Summer school's in full swing at Westminster Canterbury Richmond! Every summer, we take residents (and soon-to-be-residents) back to school with classes taught by Richmond area teachers, residents and local artisans. The School for All Seasons has been a popular tradition at Westminster Canterbury for years, and we owe a lot of its success to resident Ann Archer, who's been involved since before she was even a resident. This year's classes have been a hit, offering attendees a chance to learn about things they may never have thought they'd be interested in.

Meet the Lady Behind it All

Ann Archer has been an educator most of her life. She taught French for 20 years at St. Catherine's School (Richmond's oldest private girls' school) until 1983 and served as the Director of Continuing Education at Westminster Canterbury from then to 1996. Upon retirement, she had a brilliant idea almost immediately—what about a partnership between St. Catherine's School and Westminster Canterbury? "St. Catherine's Senior Summer" began in 1997 and paired schoolteachers from St. Catherine's with Westminster Canterbury residents for a whole host of classes and workshops. The "Senior Summer" classes were a great way for teachers to learn how to educate all age groups and allowed Westminster Canterbury residents to interact with a different generation.
After retirement, Ann had no doubt that she'd move to Westminster Canterbury at some point. "First of all, when I was working here, I was really convinced that a continuing care retirement community was the answer to living after a certain age. Also, my father lived here for five years and was supremely happy. There was just no question in my mind that the residents here were the most interesting, and people I would eventually want to live with," Ann said.

Welcome to School for All Seasons

When Ann retired, she assured folks she'd be back again. When she eventually made her home at Westminster Canterbury 12 years ago, Ann revamped the program as promised. It's now called School for All Seasons, and it's been thriving ever since.

Our School for All Seasons has changed slightly since 1997, but it's become even more interactive and resident-driven. The program maintains a healthy roster of guest lecturers on various subjects. Most of the presenters are people Ann and her fellow residents have known from different walks of life
This summer, residents like Ann, who may have been educators in the past or have a lot of knowledge on a particular topic, gave lectures to fellow residents. As a devout Francophile, Ann lectured on existentialism and the works of Albert Camus. A past president of the Residents' Association taught a five-part series on Troy, and a VCU professor emeritus is currently instructing a series on the Renaissance. Each class drew a crowd of more than 80 attendees. To say they were popular is a bit of an understatement.

Ann begins planning out the series about six months in advance. "I do get a lot of help. I ask people for suggestions and to scout around for new presenters. Because I know many of the residents here whom I've asked, and of course, I know the St. Catherine's teachers, so that makes it easy. I can't say I do this alone," she said.

You're Never Too Old to Learn Something New

Following your interests and passions should be a lifelong pursuit. After all, what do hobbies bring us but joy? Westminster Canterbury offers nearly as many classes, activities and support groups as a small liberal arts college. It's entirely possible to try something new almost every day! That's all just a part of what makes Westminster Canterbury a little different than most retirement communities.

Our community has always made a strong impression on Ann: "I taught courses here in the first place because of how receptive residents were—people were eager to learn and grow. St. Catherine's wanted their teachers here specifically because residents could teach the teachers things they hadn't yet learned in life. People here are interested in sharing their knowledge, and our School for All Seasons has really grown from that."

They say you learn something new every day. Here you can engage with big ideas but without doing homework. And just like your school days, you're bound to make new friends and connect with neighbors over shared interests. If you're looking for new experiences to lean into, we might be just the right place for you. To attend one of our School for All Seasons events or to book a tour, call 804-264-6000 today.