Congratulations to John H. Thomas, 2023 Lettie Pate Whitehead Evans Award Recipient!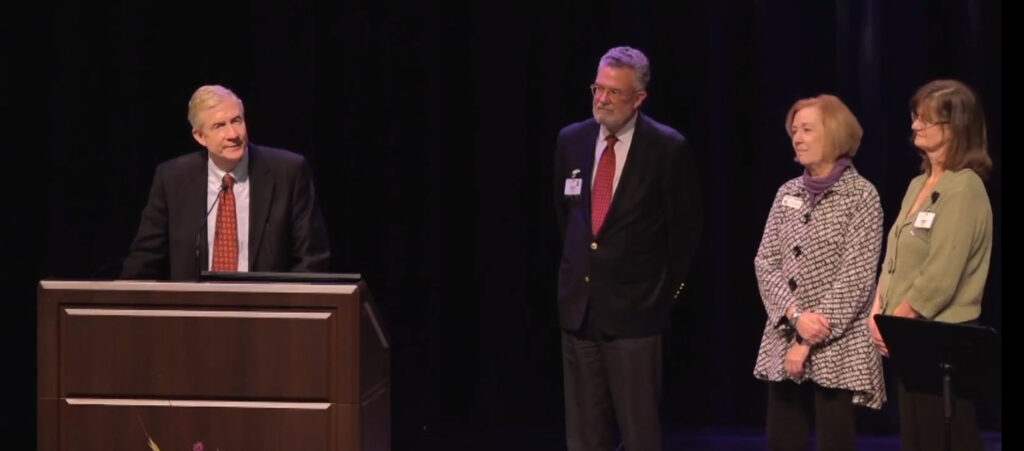 Each year, Westminster Canterbury Richmond celebrates the birthday anniversary of Lettie Pate Whitehead Evans, in honor of our greatest benefactor. Mrs. Evans' foundations have given more than $14 million throughout our 48-year history to support Westminster Canterbury Foundation's Fellowship Program, which provides housing, meals, medical care and all the vital living programming available at Westminster Canterbury to nearly 100 seniors in need who otherwise could not afford to live here.
We honor Mrs. Evans' legacy with the annual presentation of the Lettie Pate Whitehead Evans Award. This is Westminster Canterbury's highest honor and recognizes leaders whose service has significantly advanced our mission.
This year's award recipient is John H. Thomas, Esq. John dedicated more than a decade of service to Westminster Canterbury Foundation, including serving as a Trustee and as Chair. He has been a tireless advocate for the Fellowship Program and an overall cheerleader for our organization. Our award presentation had a special spirit of celebration this year as we gathered in the Sara Belle November Theater and enjoyed a performance by local singer-songwriter Susan Greenbaum.
Watch the award presentation and Susan Greenbaum performance.
For more information about Westminster Canterbury Foundation and how YOU can make a difference to ensure the best life possible for our residents, please visit www.wcrichmond.org/Foundation or call (804) 264-6066.
Give to support seniors in need.