COVID-19 Update – April 29, 2022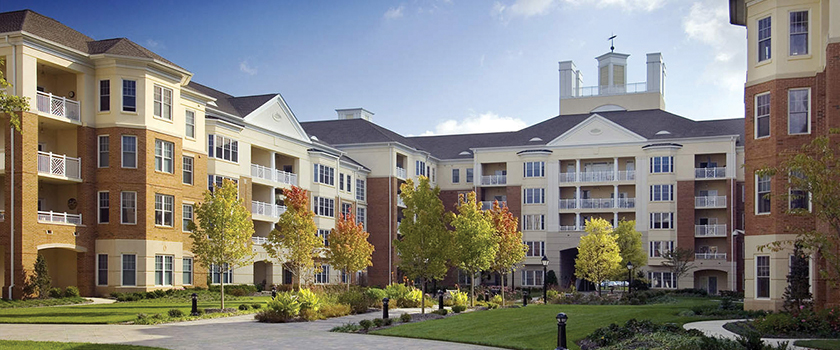 Westminster Canterbury Richmond's new Parking Deck opened last week for employees and visitors. This is an exciting step forward in enhancing our campus. Employees are reminded to park on the upper levels of the Parking Deck to allow room for visitors to park on the first level.
Booster Clinics
We are pleased to report the recent resident and staff Booster Clinics have been very successful! Approximately 300 Independent Living residents received boosters this week. Earlier this month, approximately 100 Assisted Living residents and 95 Mary Morton Parsons Health Center residents received boosters. Last week, 36 staff received boosters. Independent Living residents who have not received a booster are encouraged to get their second booster dose at a pharmacy or doctor's office, as vaccines are widely available in the community.
Westminster Canterbury is very fortunate to have a higher-than-average rate of vaccinations among our Parsons Health Center residents and staff. 97% of Parsons Health Center residents and staff are vaccinated. Of those who are eligible to receive booster vaccines, 99% of residents and 71% of staff have been boosted.
Visitors to Parsons Health Center and Assisted Living
Please remember that anyone entering Parsons Health Center or Assisted Living must be screened and sign visitation logs. This includes residents and staff from other areas of campus who visit in these areas. This is a requirement of the Centers for Medicare and Medicaid Services (CMS), and it is essential to adhere to this. Screening helps keep our residents safe. We will share more information about screening at Westminster Canterbury Monthly on Tuesday, May 3, 2022, at 11 a.m. in the Sara Belle November Theater. This program will also be broadcast live on TV970.
As a reminder, everyone who enters Parsons Health Center, Assisted Living, Rehab, the Clinic, Westminster Canterbury Richmond at Home and the Child Development Center is required to wear a mask at all times, regardless of vaccination status.
Resident and Employee Cases
This week, one resident of Parsons Health Center tested positive for COVID-19. This resident is recovering in quarantine. Two Independent Living residents tested positive for COVID-19 since April 23. One has recovered, and the other remains asymptomatic and is in quarantine. One employee from Resource Development tested positive this week for COVID-19 and is asymptomatic in quarantine. Anyone who may have been exposed to these individuals has been contacted.