COVID-19 Update-February 25, 2022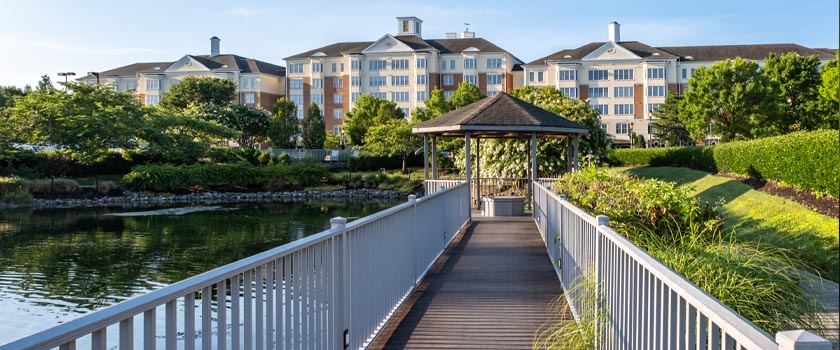 FROM: John Burns, President and CEO
Westminster Canterbury Richmond is encouraged that the impact of COVID-19 in our region continues to decline. While Henrico County remains at a high level of community transmission of COVID-19, the current positivity rate has dropped to 10.9%, its lowest point since December 27. The numbers of cases and hospitalizations in the region are all declining. The number of employees who are exposed to those with COVID-19 or experiencing symptoms is very small.
Thanks to these encouraging circumstances, this will be our last weekly memo at this time unless there is more to share. Please continue to follow the core principles of COVID-19 Infection Prevention that have helped us get to this place. We are grateful for your support during these recent months and are looking forward to a brighter spring ahead!
Current Resident and Employee Cases of COVID-19
We are not aware of any cases of COVID-19 in Independent Living or Mary Morton Parsons Health Center residents. Two Assisted Living residents have tested positive and are recovering in quarantine. Three employees are currently recovering in quarantine after testing positive for COVID-19. They work in Parsons Health Center and Westminster Canterbury Richmond at Home.
Masks
Masks are recommended for residents, especially in common spaces. They are not required for residents in Independent Living hallways and lobbies. Certain activities that residents choose to participate in, such as the Sara Belle November Theater, Pastoral Care and other small group activities will have mask wearing and social distancing requirements. Masks are required for employees, visitors and others in all common areas. Everyone who enters Mary Morton Parsons Health Center, Assisted Living, Rehab, the Clinic and the Child Development Center is required to always wear a mask.
Ongoing Updates
Stay up to date with us online on the COVID-19 Update page and blog at www.WCRICHMOND.org.
Westminster Canterbury Weekly is a live update that will air on our in-house TV970 station on Thursdays, March 10 and 24, at 3 p.m. There will be no broadcast on March 3, 17 or 31. Recordings are available on TV971 daily at 10 a.m., 2 p.m. and 6 p.m. Summaries are available at www.WCRICHMOND.org. Please tune in to hear the latest news.
Read The Westminster Canterbury Tales.