COVID-19 Update-January 10, 2022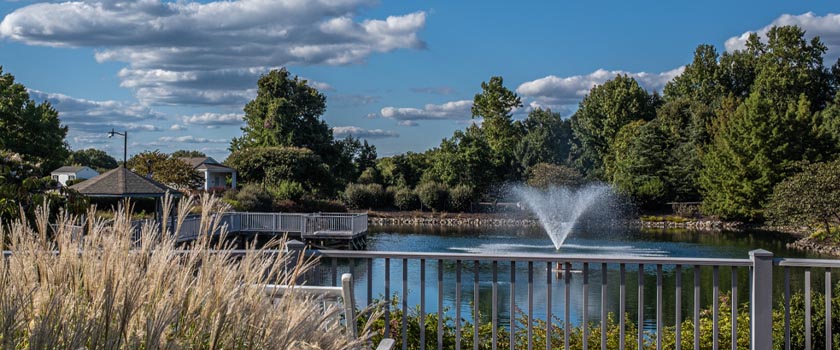 FROM: John Burns, President and CEO; Will Blackwell, Vice President Health Services; and Sloan Verlander, Administrator Assisted Living
COVID-19 cases have risen exponentially in recent weeks. Unfortunately, the situation is not projected to improve until sometime in February, with the peak number of cases expected in roughly two weeks. Westminster Canterbury Richmond continues its ongoing, rigorous testing of residents and employees.
Current Resident Cases of COVID-19
Today, we learned that two Mary Morton Parsons Health Center residents tested positive for COVID-19. A total of six residents are being cared for in the COVID-19 positive unit. Five Assisted Living residents and one Independent Living resident tested positive for COVID-19 and are recovering in quarantine. All other Independent Living residents who previously tested positive for COVID-19 have recovered.
Current Employee Cases of COVID-19
More than 60 employees have tested positive for COVID-19 and are currently recovering in quarantine. They work in the following areas: Assisted Living, Child Development Center, Dining, Facility Services, Information Technology, Parsons Health Center and Resident Services.
Update on Visitation to Mary Morton Parsons Health Center and Assisted Living
Due to the rise in cases and increased transmissibility of the new omicron variant, we highly discourage visitation to Parsons Health Center and Assisted Living at this time. Visiting our residents can put both the resident and the visitor at an increased risk of contracting COVID-19. COVID-19 can lead to serious illness and death in the geriatric population due to comorbidities, decreased immune response and overall age and health of tissues and organs. While highly discouraged, visitation is available.
If you choose to visit Parsons Health Center and Assisted Living, please take all precautions necessary to keep our residents safe. This includes being honest at screening stations, wearing a well-fitted mask (surgical or N95/K95 preferred), wash and/or hand sanitize your hands frequently, avoid removing your mask during your visit, remain at a safe social distance of six or more feet and have only brief visits with your loved ones.
For visitors who understand the risk and pause their visitation at this time, we offer other ways of "visiting" with your loved ones, including Facetime and/or telephone calls. We have tablets designated for these visits. Please contact the unit's nurse or social worker to schedule if you are interested.
Thank you for understanding as we navigate these unprecedented waters. Rest assured that your loved ones are safe. Our staff have been through hours of training regarding infection control and are always wearing an N95 during their shift. This training is continuous, and we can confidently say that we are all doing the best we can to mitigate this virus. We recently requested a visit from the local health department. They accepted our invitation and were impressed with our policies, procedures and staff. They also suggest discouraging visitation due to the rise in cases and our current outbreak status.
If you have any questions, please reach out to Robyn Stamey; Infection Control/QAPI Nurse; BSN, RN, CRRN; at rstamey@wcrichmond.org or 804-264-6008.
Programs and Services Updates
We continue to make temporary changes to program and service offerings as needed. Updates will be provided. Outpatient Rehabilitation Services will resume on Monday, January 17.
Ongoing Updates
We encourage you to stay up to date with us online. Check the COVID-19 Update page and blog at www.WCRICHMOND.org.
Westminster Canterbury Weekly is a live update that airs on our in-house TV970 station on Thursdays at 3 p.m. and other times as needed. Recordings are available on TV971 daily at 10 a.m., 2 p.m. and 6 p.m. Summaries are available at www.WCRICHMOND.org. Please tune in to hear the latest news.
Read The Westminster Canterbury Tales.
Thank you!