COVID-19 Update-March 23, 2022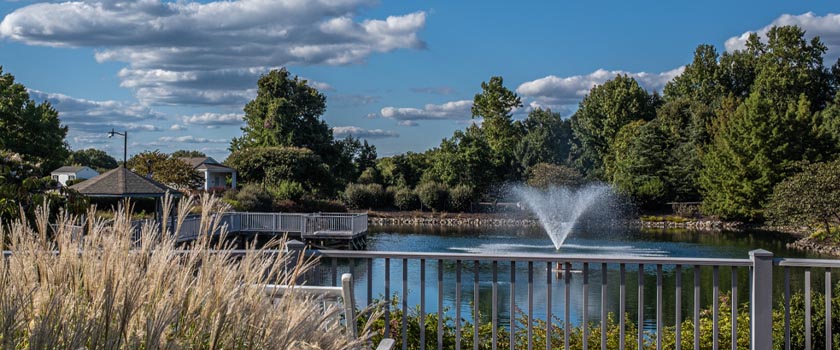 FROM: John Burns, President and CEO; and Will Blackwell, Vice President Health Services
Mary Morton Parsons Health Center
Today Westminster Canterbury Richmond learned that a resident of Parsons Health Center Third Floor North has tested positive for COVID-19 after a hospital stay. As we have throughout the pandemic, Westminster Canterbury follows the latest guidance from the Centers for Medicare and Medicaid Services (CMS), the Centers for Disease Control and Prevention (CDC) and Virginia Department of Health (VDH). Our team has been in close contact with VDH to determine next steps. Any residents or staff who may have been in contact with this resident will be tested. Staff in the affected hallways will follow additional infection control protocols during this time.
Visitation in Parsons Health Center is welcomed. We hope you will come to see your loved ones. Please practice social distancing and remember to always wear your mask while in the resident's apartment. Everyone who enters Parsons Health Center, Assisted Living, Rehab, the Clinic and the Child Development Center is required to always wear a mask.
The good news is that we are not aware of any cases of COVID-19 in Independent or Assisted Living. While Henrico County's transmission rate remains substantial, the positivity rate is relatively low. Our programs and services will continue to be open. We will announce additional updates to Westminster Canterbury's COVID-19-related guidelines later this week.
Current Resident and Employee Cases
Two employees who work in Parsons Health Center and Engineering have tested positive and are recovering at home. A total of two residents of Parsons Health Center Third Floor tested positive in unrelated circumstances and are recovering in quarantine.
Ongoing Updates
Stay up to date with us online on the blog at www.WCRICHMOND.org.
The last Westminster Canterbury Weekly live update will air on our in-house TV970 station on Thursday, March 24, at 3 p.m. Recordings are available on TV971 daily at 10 a.m., 2 p.m. and 6 p.m. Summaries are available at www.WCRICHMOND.org.
Read The Westminster Canterbury Tales.