Generosity Makes the Difference!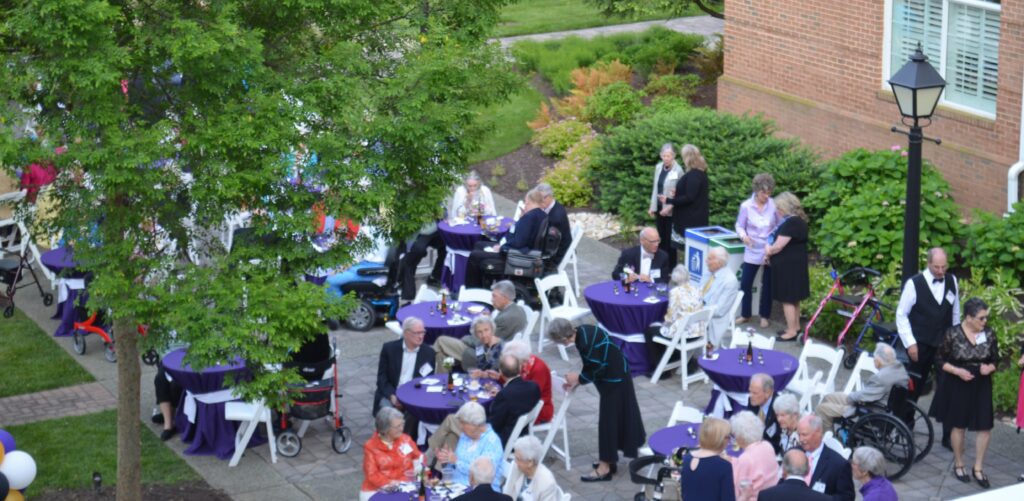 At Westminster Canterbury Richmond, generosity changes lives! We're so fortunate to have a Spirit of Generosity present on our campus. It's part of our culture and is created by everyone here – residents; employees; families; volunteers; trustees and guests. Generosity can be felt in different ways here – a friendly greeting as you pass by another person; an employee going the extra mile for a resident or guest; a resident volunteering on campus in our Sara Belle November Theater or in our Shops on Main – and in many other ways!
The Spirit of Generosity is also felt through gifts to Westminster Canterbury Foundation. Recently, we celebrated this special Spirit of Generosity with our Spring Party of Appreciation honoring donors to Westminster Canterbury Foundation. What a festive evening to thank our Leaders in Giving (donors who made gifts of $1,000+ in the past year) and Heritage Society Members (donors who have included us in their estate plans)! Together with employees and Trustees, we enjoyed live music, dancing, delicious food and most importantly, gratitude for everything these donors make possible. A "forever" home to nearly 100 of our residents annually through our Fellowship Program, which includes housing, meals and medical care; engaging opportunities through Performing and Visual Arts, Pastoral Care, Wellness and Memory Support; top-quality medical expertise through gifts to Healthcare Excellence; education, emergency financial assistance and volunteer opportunities for our dedicated employees through the W·E·A·V·E Program; and Outreach to seniors in need in greater Richmond, which includes building wheelchair ramps.
We're deeply grateful for the Spirit of Generosity present here that exists because of our incredible donors!
For more information about how donors help provide a margin of excellence for our residents and cultivate leadership in senior services, please visit foundation.wcrichmond.org or call (804) 264-6066. THANK YOU for all you make possible! To help us ensure the best life possible for our residents, please donate here.