Giving to Support Early Education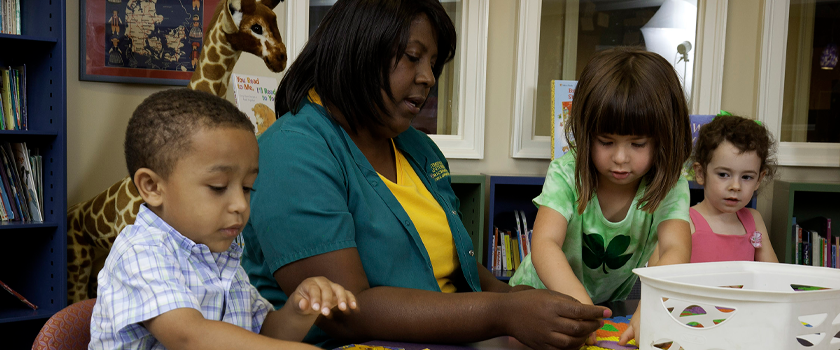 Carolyn Botts and Maryanna Stufflebeem co-manage Westminster Canterbury Richmond's Child Development Center and are also parents of children who have been enrolled in the Center. This gives them unique perspectives on the impact generous donors make. Financial support to employee families tops their list! Generous donors to Westminster Canterbury Foundation assure that employees receive need-based scholarships over and above the employee discount offered by our Corporation. The provision of excellent childcare is an important benefit to many employees who greatly appreciate knowing their children are nearby and safe, learning and preparing for success in school, and making friends with a wide new circle of friends. Maryanna says, "Without these scholarships, I don't think we'd have the population we have here, just in terms of who has access to the services we're providing."
Carolyn and Maryanna appreciate that generous gifts supported the instructional and learning environment changes needed to keep children safe and able to continue learning during COVID-19 when a variety of new materials and furnishings were required. Donor support allowed the Center to purchase library books and develop new curriculum called "Understanding Differences," which focuses on many aspects of diversity.
Carolyn adds, "It is really beneficial to have the intergenerational program. The residents became my children's grandparents!" Thank you to our generous donors who help create intergenerational magic!
Click here to learn more about donor impact on the Child Development Center.