Invest in Your Future with a Financially Stable Retirement Community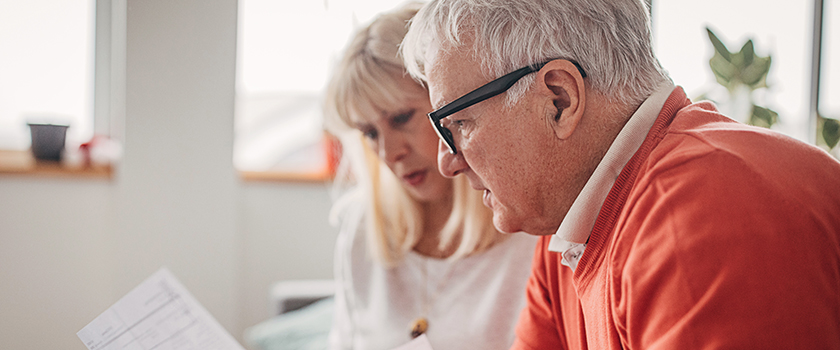 There is no shortage of financial advice when it comes to retirement, but reliable facts and figures concerning retirement communities are not always as accessible. If you approach your senior living search as you would any other investment, then you will need information to help you assess the reputation and value of your future home. As an award-winning Life Care Community, we believe in full transparency. Learn more about the financial stability of Westminster Canterbury Richmond before you decide where to invest.
Our past benefits your future
Officially established in 1971, Westminster Canterbury Richmond can trace its origins as a faith-based charitable organization further back. When local philanthropist and businesswoman Lettie Pate Whitehead Evans passed away in 1953, she left a substantial sum of money to the Protestant Episcopal Church Home. In life, she was incredibly passionate about helping others and giving back to communities throughout Virginia. Her legacy of support bolstered the mission that would be shared by Westminster Canterbury Richmond and the Protestant Episcopal Church Home. These two organizations ultimately merged in 1975 when Westminster Canterbury officially opened its doors, instilling the values of caring, ethics, leadership, teamwork, innovation, commitment and stewardship that we continue to uphold today.
Why is this history relevant to your retirement? A recent study showed that when you factor company age into investing, you can boost your return by choosing older, more established organizations. Over the past 40 years, this trend has only become more apparent. Companies who "have stood the test of time" learn from their experience and perform better as a result. So, when you're comparing one retirement community to another, be sure to consider longevity in addition to industry reputation.
The not-for-profit advantage
With respect to traditional investments, for-profit institutions have their place. As the name would suggest, they are driven to increase earnings and report gains to stakeholders. Greater demand for senior living has expanded the number of for-profit retirement communities throughout the United States over the past several years. Although this type of organization may still offer quality care and amenities, a portion of the proceeds will always go to investors outside the community.
By contrast, not-for-profit Life Care Communities prioritize residents. Many, including Westminster Canterbury Richmond, are mission-based. Therefore, any profits earned must be reinvested to provide services, enhance the community and generally improve the lives of those within. Longstanding values should govern management and financial decisions, prompting organizations to invest in wellness programs, healthcare, spiritual support, creative opportunities and more.
As a not-for-profit organization, we also established Westminster Canterbury Foundation's Fellowship Program. In the spirit of caring and commitment to our community, this safety net ensures that no resident will be asked to leave because of an inability to pay due to circumstances beyond their control. Thus far, the program has provided aid exceeding $83 million. What could be a better investment?
Trusted ratings and accreditations
Be sure to check for independent authorities, accreditations and third-party verifications when assessing the financial stability of any community. Although not required for Continuing Care Retirement Communities (CCRCs), otherwise known as Life Plan Communities, several certifications are available. Notably, the Commission on Accreditation of Rehabilitation Facilities (CARF) evaluates all aspects of participating organizations to determine whether to award this distinction. Currently, less than 15 percent of all CCRCs in America have accreditation through CARF, but Westminster Canterbury Richmond has held it continuously since 1987. In fact, we were the first community to earn this certification in Richmond.
Another system you may be more familiar with for investment research is Fitch Ratings. One of "the big three" credit rating agencies, it appraises the potential risk(s) and stability of many businesses. It established criteria specifically for CCRCs that can be used to review communities on an annual basis. Fewer than 300 senior living providers are currently under observation, but Westminster Canterbury Richmond has consistently opted into this additional ratings system. Each year, we earn recognition for our stable outlook, with the reputable grade of A- recently awarded. You can compare this rating to other communities here, and learn more about the determining factors.
Your local Chamber of Commerce and professional publications may have their own methods for identifying and honoring retirement communities in your area. In central Virginia, for example, we have the Richmond-Times Dispatch, Virginia Living magazine and Richmond magazine. All of these publications have awarded Westminster Canterbury Richmond the distinction of best senior living facility.
Not only will the community you choose be the biggest investment of your life, but it also will become your home. Select an organization whose reputation, value and financial stability meet your exacting standards. At Westminster Canterbury Richmond, we want you to have everything you need to Live Life Well, including the details to make an informed decision on where you spend your retirement. If you have any questions about our history, accreditations or mission, contact us at (877) 277-9908 today.