It's Begun – New Village Apartments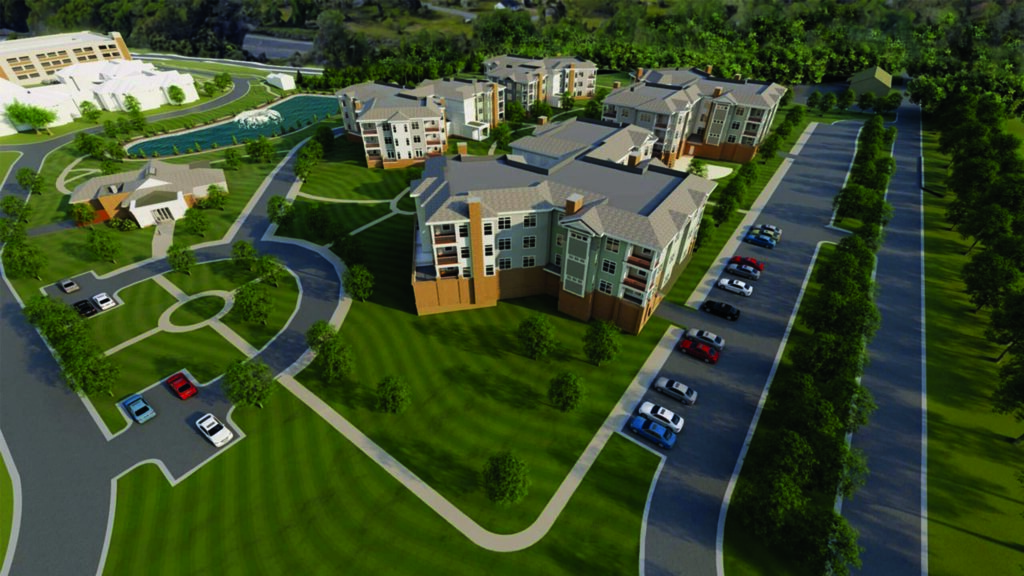 We broke ground for our new Village Apartments! In August's construction update video, you will see aerial shots of the groundwork taking place for our new Village Apartments, finishing touches in the new dining venues to open in September and the progress as Vibrancy! unfolds all around campus. President and CEO John Burns, Director Dining and Catering Scott Jonté, and Director Construction Management Tom Henning take us on a tour of the construction happenings as August begins.
Throughout Vibrancy!, Westminster Canterbury will provide regular updates in a variety of ways. Look for our regular emails, follow us on Facebook or check blog.WCRICHMOND.org. Residents are also encouraged to attend Westminster Canterbury Monthly every first Tuesday of the month and read the Vibrancy! FAQ document.
To see renderings of the coming spaces and to learn more about becoming a resident here, visit https://vibrancyrichmond.org/.