Living Life Well at Westminster Canterbury Richmond!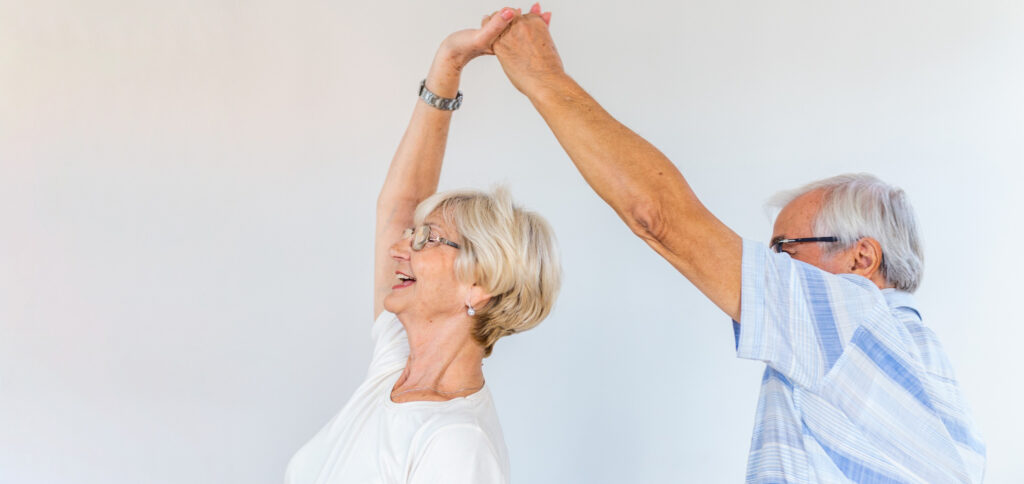 At Westminster Canterbury Richmond, Wellness is part of our culture – goal-based, whole-person wellness throughout our continuum of care. Our vision of healthy aging emphasizes nurturing each person's unique independence at every stage of life. Wellness encompasses many dimensions – including physical, emotional, spiritual and intellectual. Our Wellness Team continually strives to offer our residents a multitude of opportunities that challenge the body and mind and are FUN! Along the way, strength, balance and flexibility are improved, and friendships are often created and strengthened.
With a spirit of adventure, our residents enthusiastically embrace innovative Wellness opportunities. Earlier this year, many participated in Brains and Balance, a four-week program featuring unique activities for participants from all levels of residency to stimulate, challenge and balance both sides of the brain. This program offered a different modality for each class and met twice weekly, totaling eight different experiences. Offerings included Hawaiian Rhythms with cultural music and dancing; Bamboo Fusion highlighting yoga and Tai Chi; Ageless Grace, simple, playful exercise based on all five areas of the brain that address aging factors; and Old School Improv for abundant laughter and camaraderie. Who knew such fun could also be so good for us?
Our residents also love to dance! The benefits of dancing include heart health; muscle and bone strengthening; improvements in balance; and reduced stress. A past dancing program our residents greatly enjoyed was eight weeks of ballroom dance lessons, the result of a partnership with local dance studio Rigby's Jig. And, later this year, Westminster Canterbury will participate in the Greater Richmond Dance Project. Ambassadors from the local community will join residents to enjoy ballroom dancing. What a ball!
To further explore Wellness at Westminster Canterbury, please visit here! Many of our Wellness Programs, including Brains and Balance, are possible because of generous donors to Westminster Canterbury Foundation. For more information about the many ways generosity ensures the best life possible for our residents, please click here, or call (804) 264-6066.