Ramp Blitz 4: Doing the Impossible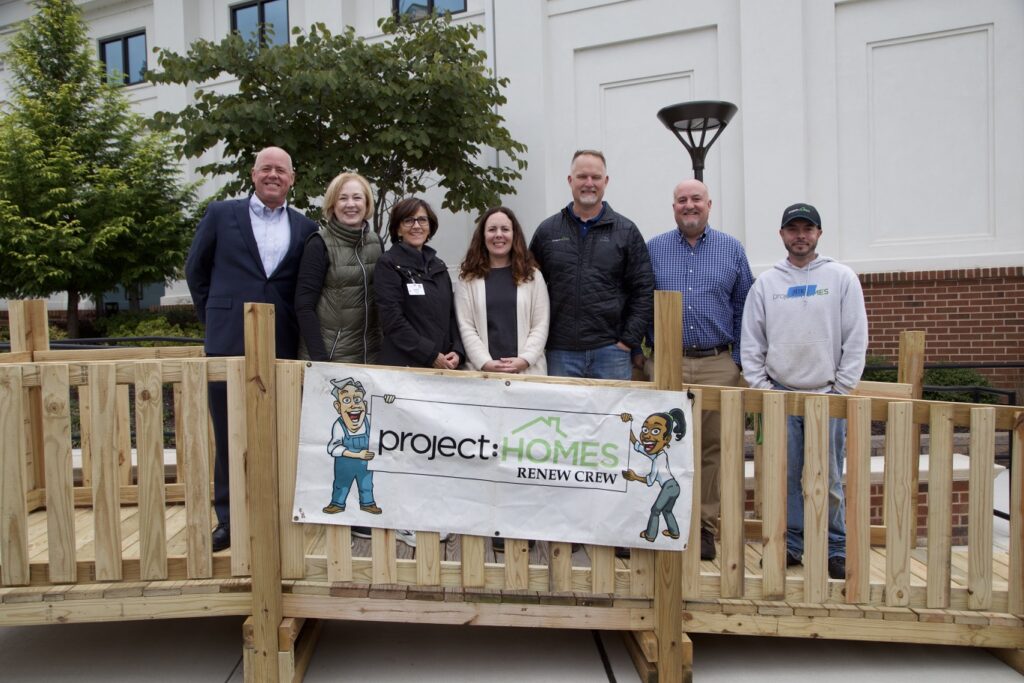 Imagine what can happen when more than 200 employees, residents and Trustees join together to serve seniors beyond our walls. IMPRESSIVE RESULTS! Last week on our campus, Westminster Canterbury Foundation held RAMP BLITZ 4 with community partner, project:HOMES. The goal was to build enough components for 40 ramps, which some said couldn't be done. With cooperative weather, lots of enthusiasm and an unwavering commitment to serve others, we exceeded that goal and built 47 ramps. Right in line with Westminster Canterbury Richmond's 47th Anniversary! Our four-day outreach event was also our first major activity for Active Aging Month. Volunteers of all ability levels contributed. Late Shift staff participated, and many resident volunteers completed more than one shift – some up to three shifts in one day!
Westminster Canterbury's ramp building has become a regular event that our community looks forward to. It is a faithful response to the needs of our senior neighbors in the Richmond region with mobility challenges, a relevant key finding from the community needs assessment our organization conducted in 2015. It is also a celebration of our community's incredible generosity and valued partnership with project:HOMES. Westminster Canterbury Richmond appreciates the opportunity to demonstrate gratitude and compassion in such a joy-filled, impactful way. A true blessing for so many!
With more gusto and dedication, imagine the magic our volunteers will create at the next RAMP BLITZ. Stay tuned!