Closer to a Sustainable Tomorrow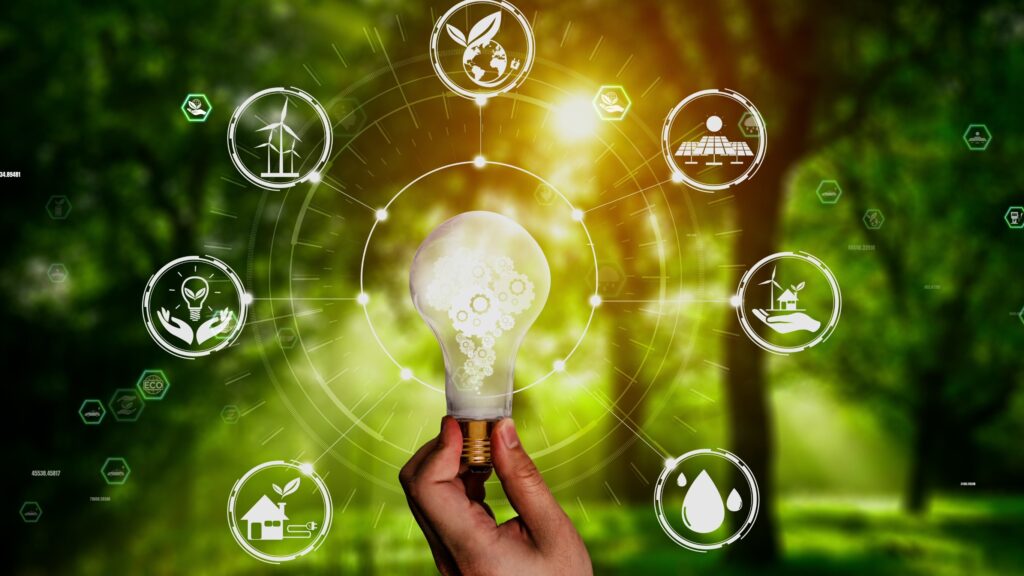 At Westminster Canterbury Richmond, we are committed to fostering a culture of innovation in which employees are empowered to bring new ideas to the workplace. Through financial support from Westminster Canterbury Foundation, employees can apply for Innovation Grants throughout the year to help move our community forward as leaders in senior services and provide the best life possible for our residents and those who serve them.
One of the grants Westminster Canterbury Foundation awarded for the current fiscal year supported the creation of a Master Energy Plan and Sustainability Roadmap to support our organization's strategic initiative of Dynamic Stewardship. With the help of national experts at Edison Energy, a global corporation committed to creating a sustainable, resilient, and equitable net-zero future, we have completed a campus-wide energy assessment and roadmap to help our organization achieve our sustainability goals.
Using the recommendations from the study, we have already transitioned to LED lighting and installed lighting automation and automated temperature controls. We are now adding low flow aerators to common space restrooms to reduce the excess use of water. Additionally, the organization has created a position to focus on our sustainability progress. Jason Wells, Sustainability Project Coordinator says, "I appreciate the opportunity to lead the sustainability efforts at Westminster Canterbury Richmond to achieve positive outcomes that reduce environmental impacts." Our future goals include becoming carbon neutral, completing electrical grid independence and converting to an electric vehicle fleet.
Westminster Canterbury is committed to being a leading organization that is socially, environmentally, and financially responsible to our residents, staff and the surrounding communities where we live and our families work. Innovative ideas generated by our workforce are vital to our community's overall success, and Westminster Canterbury Foundation is pleased to have provided financial support for these innovation efforts thanks to donors' inspiring generosity.
For more information on how to support Innovation at Westminster Canterbury Richmond, contact Jessica Corbitt, Development Officer-Strategic Gifts at 804-264-6202. You may also GIVE NOW to support your passion for a sustainable tomorrow.