The Wonderful World of the Woodworking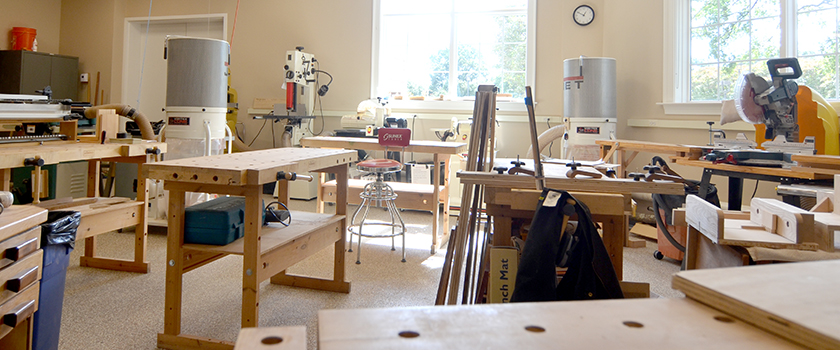 Whether you're a weekend hobbyist or a skilled woodworker, there's something special about creating something with your own two hands. And for Westminster Canterbury Richmond resident Neill Nelson, that sentiment has run true for more than 50 years.
Drawn to woodworking around the age of 30, Neill says he didn't create much until retirement. Since then, his creations have varied—from tables and benches to small jewelry boxes—and they're all built to stand up to the passage of time.
"There's a satisfaction that comes with producing something useful to me or somebody else," he says.
But the beauty of the Bim Gordon Woodworking Shop at Westminster Canterbury Richmond goes far beyond gifts and furnishings.
Engaging to Its Core
According to Neill, the Gordon Woodworking Shop not only serves as a place to support a hobby but also can become a great place to socialize.
"Woodworkers meet each other and those who ask for projects to be done," he says. "The interactions help residents of all skill levels make a lot of new friends and I think that's wonderful. Westminster Canterbury Richmond has been a huge supporter of all things woodworking."
"The Woodworking Shop is also a repair shop in a way," Neill says. "Residents come in and ask the more seasoned woodworkers for assistance in fixing a broken chair, a broken table leg or things of that nature. There are a variety of power tools available that make these projects possible."
On occasion, the Woodworking Shop will offer a class to focus on a particular project or skill (like how to put something together with box joints). These classes are led by professional woodworker Clint Edwards. Clint also trains all the residents on how to use the tools before they get started. Safety is always first.  
Common Misconceptions About the Woodworking Shop
According to Neill, some common misconceptions he's encountered include the idea that certain aspects of woodworking are easier than they appear.
"Properly handling a tool can seem a little more difficult than you might initially think, or even understanding the different kinds of joinery (and how simple it can be)."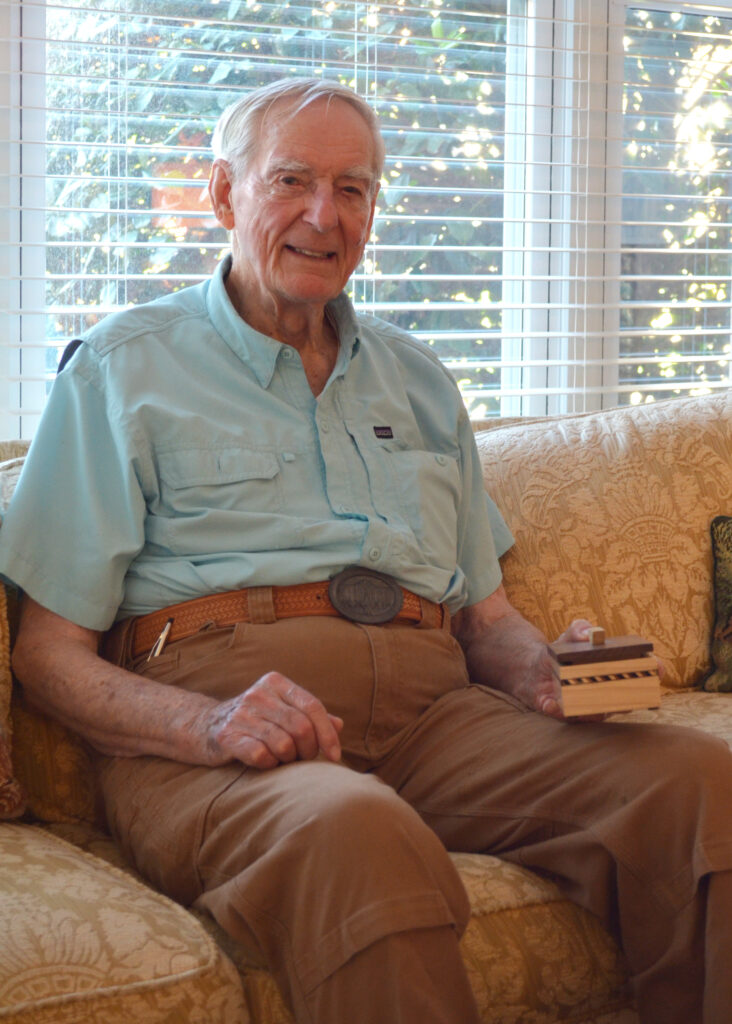 Neill's Favorite Types of Woods
Neill's Favorite Tools
Double square
Precision square
Parallel
Micrometer
Creation Station
Of all the objects and trinkets made in the shop, Neill shares the most interesting creations.
"Residents make all kinds of things. We've seen quite the variety," he says. "One guy made a bunch of beautiful serving trays, picture frames, tables and even cremation urns. We had this beloved and beautiful big oak tree. When the expansion started, the tree was removed, and residents missed it."
Resident woodworkers created small wooden disks (from the beloved tree) with string on it as a keepsake. These were made available to all the residents.
DID YOU KNOW? Every Friday in October, Westminster Canterbury residents put their wooden wares on display for other residents and their guests to purchase.
Curious about the Gordon Woodworking Shop and other activities and clubs on campus? Schedule a visit and learn how you can start living life well. Call 877-277-9908.