"There's evidence of generosity all around us"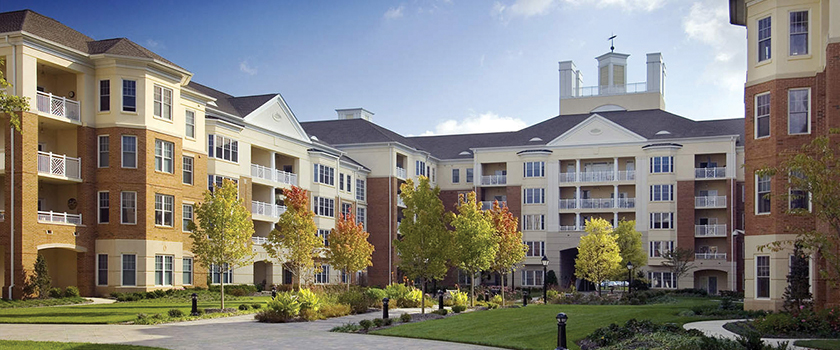 Dr. Bill Blake, a former VCU professor and minister, was first introduced to Westminster Canterbury while visiting the members of his small church who lived here. "This was always a place that I was happy to go to. It seemed to have the kind of spirit that drew you in. We knew if we ever needed this kind of place, this would be our choice." While his wife Miriam was initially reluctant to move to Westminster Canterbury Richmond, she became active in many activities and ultimately benefited from the care available in our life plan community when dementia began to impact her daily life.
Bill wanted a way to celebrate Miriam's memory after her passing. "When I thought about ways to remember her, naming the kitchen and supporting Healthcare Excellence were the two things that came to mind!"
Miriam's Kitchen is located in our Spiritual Center, a wonderful testament to Miriam's joyful spirit and love of hospitality. "Miriam was a fantastic cook." This space was named in honor of Bill's generous gift to Westminster Canterbury Foundation to support Healthcare Excellence. He knows how important the nurses in Mary Morton Parsons Health Center had been to Miriam. Gifts to Healthcare Excellence help provide the best possible care for our residents in Parsons Health Center and Assisted Living. For the residents who eventually need this care – whether temporarily or because of a permanent change – and their family members who love them, the knowledge that they will receive the best care gives tremendous peace of mind.
"Loving and giving are indispensable partners. I love this place. I want to give to this place." Bill also volunteers his time. After decades of teaching, he continues to lead engaging Pastoral Care lectures that combine history and theology and attract crowds of residents eager to soak up his expertise.
"To whom much is given, much is expected," says Bill. "There's evidence of generosity all around us."