Vibrancy! Construction News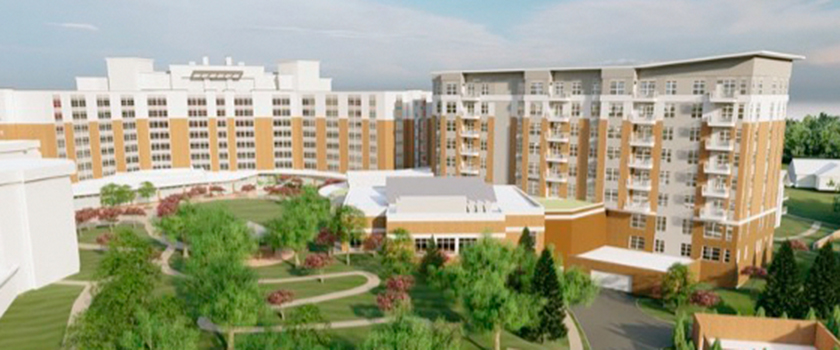 FROM: John Burns, President and CEO
Promenade – Join us! The renovated Promenade Dining area will open on Tuesday, September 27, with a Ribbon Cutting and Blessing at 2 p.m. followed by an Open House. You can walk through the space, enjoy light refreshments and discover venues where you will enjoy a new dining experience. Dining will begin on Wednesday, September 28.
Aquatic Center – Demolition of the Aquatic Center is underway to prepare for the new Vital Living Center and Vitality Apartments. Work may begin as early as 7:30 a.m. Heavy machinery will be onsite beginning the week of Monday, September 26, as the demolition continues. This will result in noise and vibrations in nearby areas. Westminster Canterbury Richmond is working closely with project partners to contain and monitor dust produced during construction.
Fitness Center – The Fitness Center will remain open during much of the construction, though there will be temporary closures announced as needed.
Avalon Entrance – Renovation of the Avalon Entrance continues. The elevator and lobby area will close temporarily in November.
Village Apartments – Site work for the future Village Apartments continues. Building foundations are being installed.
Maintenance Building – A new Maintenance Building is under construction.
Ongoing Updates
Please follow along on Touchtown Community Apps under the Vibrancy! tab, digital signs, TV970/971, The Westminster Canterbury Tales and more.
We work diligently with project partners to provide accurate timelines for upcoming impacts, though sometimes unexpected circumstances cause changes to dates after they are shared.