Westminster Canterbury COVID-19 Update – May 13, 2022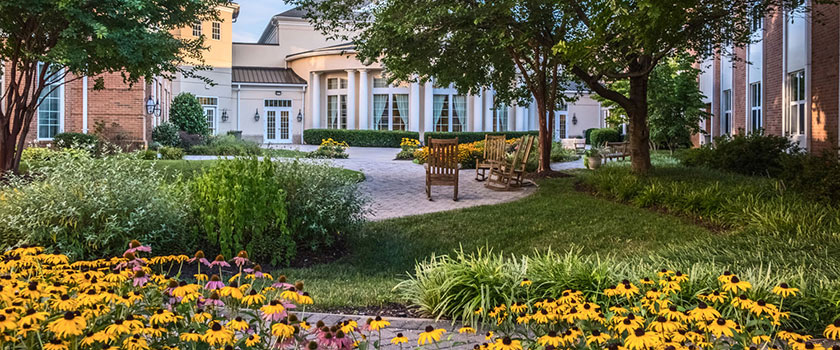 Westminster Canterbury Richmond follows the latest guidance from the Centers for Medicare and Medicaid Services (CMS), the Centers for Disease Control and Prevention (CDC) and Virginia Department of Health (VDH). We continue to monitor local transmission rates and other data. COVID-19 transmission rates are increasing in Henrico County and are at a high level. Our contacts at VDH encourage you to exercise caution when out in the community and when interacting with others. Residents are advised to mask and maintain social distancing from others when off campus.
National Nurses Week Awards Celebration
We are excited and grateful to celebrate all our dedicated nursing staff this week during National Nurses Week! We hope you were able to join us for the awards ceremony in the Sara Belle November Theater on May 12. We honored 12 exceptional Certified Nursing Assistants (CNAs) as the recipients of the 2022 Frances May Tabb Awards. Also presented were the Clinical Excellence Awards to three licensed nurses for outstanding clinical and leadership skills. Thank you to everyone who submitted nominations for these awards. We are so grateful for our nursing staff and all they do for our residents, staff and Westminster Canterbury family every day, particularly throughout the challenges of the pandemic. A video of this program will be available for viewing on Westminster Canterbury's YouTube channel.
Vaccination Status
Westminster Canterbury is fortunate to have a higher-than-average rate of vaccinations among our Mary Morton Parsons Health Center residents and staff. 97% of Parsons Health Center residents and staff are vaccinated. Of those who are eligible to receive booster vaccines, 100% of residents and 72% of staff have been boosted. Of residents eligible to receive a second booster, 72% have done so.
Visitors to Mary Morton Parsons Health Center and Assisted Living
Please remember that anyone entering Parsons Health Center or Assisted Living must be screened and sign visitation logs. This includes residents and staff visitors from other areas of campus. This is a requirement of CMS, and it is essential to adhere to this mandate. Screening helps keep our residents safe. Thank you for your assistance as we work to follow new procedures to ensure everyone meets this requirement.
As a reminder, everyone who enters Parsons Health Center, Assisted Living, Rehab, the Clinic, Westminster Canterbury Richmond at Home and the Child Development Center is required to wear a mask at all times, regardless of vaccination status.
Resident and Employee Cases
Since Friday, May 6, five Independent Living residents have tested positive for COVID-19. Of these recent cases, one resident has recovered, and the other four are recovering in quarantine. It is likely these cases were acquired while the residents were off campus. Please continue to be vigilant when you are around others. Four employees have tested positive for COVID-19. They work in Parsons Health Center, Dining, Genesis Rehab and Assisted Living. They are recovering in quarantine. Anyone who may have been exposed to these individuals has been contacted.
Ongoing Updates
Touchtown Community Apps
The Westminster Canterbury Tales