Westminster Canterbury COVID-19 Update-May 6, 2022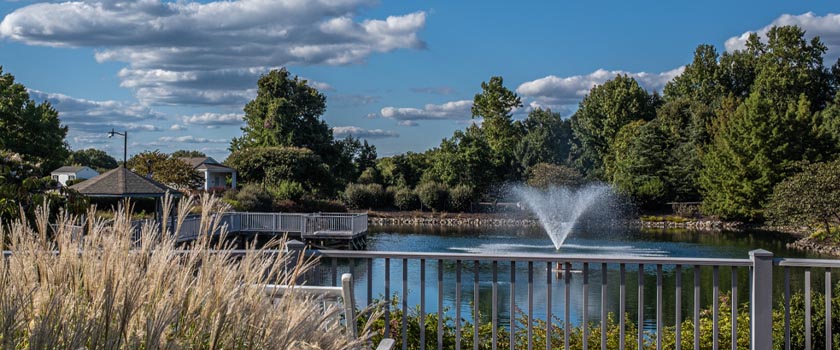 Our Westminster Canterbury Monthly program is a great way for residents to stay up to date and get answers to questions about the many projects and programs happening in our community. If you missed attending live this week, you may watch a replay daily at 10 a.m., 2 p.m. or 6 p.m. on TV971. Please watch the broadcast from Tuesday, May 3, to see a construction update video, learn more about ongoing COVID-19-related information and hear other updates.
Visitors to Mary Morton Parsons Health Center and Assisted Living
Please remember that anyone entering Parsons Health Center or Assisted Living must be screened and sign visitation logs. This includes residents and staff visitors from other areas of campus. This is a requirement of the Centers for Medicare and Medicaid Services (CMS), and it is essential to adhere to this. Screening helps keep our residents safe. Thank you for your help as we work to follow new procedures to ensure everyone meets this requirement.
Next week, training sessions will be offered for Independent Living residents who would like to learn how to use the screening device on Tuesday, May 10, or Wednesday, May 11, between 11 a.m.-noon at the entrance to Parsons Health Center First Floor. A step-by-step guide will also be available for reference.
As a reminder, everyone who enters Parsons Health Center, Assisted Living, Rehab, the Clinic, Westminster Canterbury Richmond at Home and the Child Development Center is required to wear a mask at all times, regardless of vaccination status.
Resident and Employee Cases
Residents and employees who had previously tested positive for COVID-19 are now considered recovered. Today, an Independent Living Tower resident tested positive for COVID-19. Anyone who may have been exposed to this individual will be contacted.
Ongoing Updates
Touchtown Community Apps
The Westminster Canterbury Tales