"Work hard. Enjoy life. Share my blessings."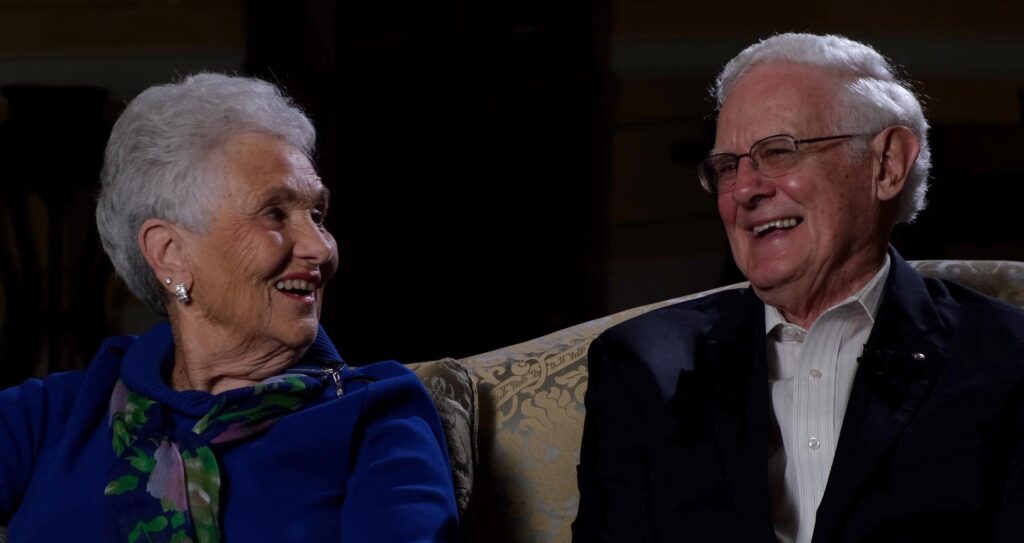 The joy of giving greatly enhances the joy of living. Residents Mary and Jerry Owen were inspired to give back, creating an endowment to support our staff through Westminster Canterbury Foundation's W·E·A·V·E (Workforce-Education-Assistance-Volunteerism-Engagement) Program.
Jerry's creed for life is: "Work Hard. Enjoy Life. Share my blessings." W·E·A·V·E is just one of the many ways Jerry and Mary make a difference in the lives of others. As Jerry says, "It's the transformative power of giving that enables the recipient to receive the benefit, but the giver receives the blessing." Through this generous giving, employees improve their careers through ongoing education and development, are supported with emergency funding when they need it most and volunteer to share their expertise in senior services with greater Richmond.
Mary and Jerry have a long history with Westminster Canterbury Richmond, as Mary worked with our first administrator, Gardner Von Scoyoc, in the very first years of our existence. She had a front row seat to what it takes to keep a successful life plan community running smoothly.
"We've always given – no matter what we had," says Mary. "We're very happy to give to W·E·A·V·E to help those who work here."
With this gift, they plan to name the Mary and Jerry Owen Meditation Room that will be built as part of the new Vital Living Center, one of the many features of the Vibrancy! construction adding enhancements to Westminster Canterbury. This special space will allow for quiet prayer, contemplation and listening. Jerry explains: "When we found out that we could name the room without paying for the construction costs and could support the W·E·A·V·E Program, we were very happy. I've always felt like prayer is when you are speaking to God. Meditation allows God to speak to you. Sometimes we are not still enough."