TWCW Hall of Fame and Brendan Hayes Award Recipients
Each year, the Westminster Canterbury Richmond TWCW Hall of Fame Award recognizes four full-time employees who consistently demonstrate outstanding TWCW customer service, The Westminster Canterbury Way. Our Brendan Hayes Appreciation Award recognizes one part-time employee for outstanding TWCW service excellence. Join us in thanking them for the incredible work they do to ensure our residents and staff Live Life Well every day.
Pictured with John Burns, President and CEO: are 2022 Brendan Hayes Award Recipient (front row center) Janice Parker, Housekeeping; and Hall of Fame recipients (clockwise from left) Jennifer French, Child Development Center; Shenita Randolph, Mary Morton Parsons Health Center; Emily Krause, Resident Services; and Nina Smith, Dining. Congratulations to our recipients.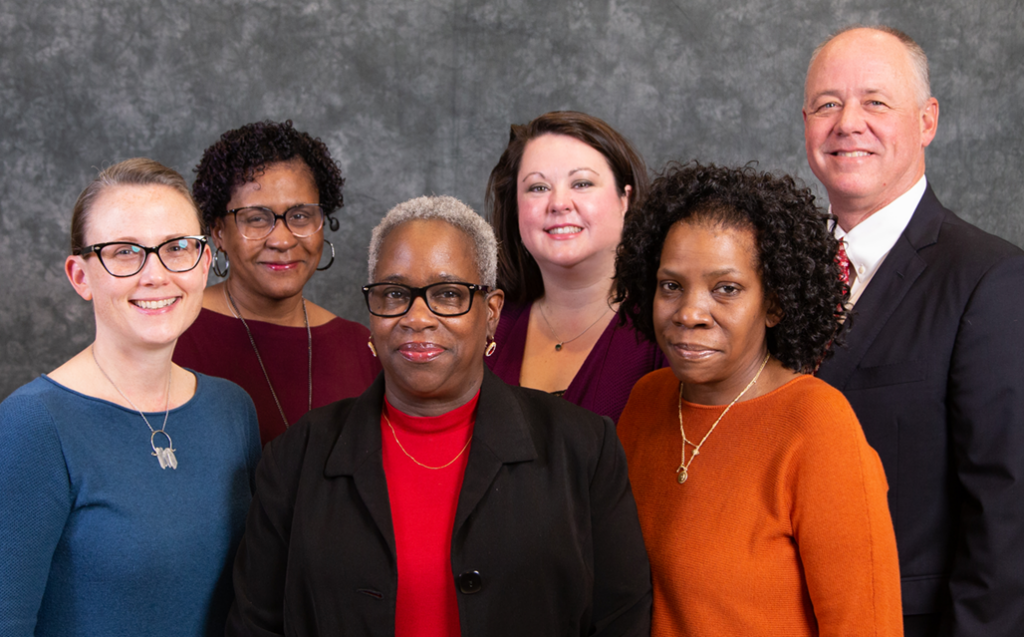 Interested in joining our amazing team? Click here to learn about the full array of benefits our staff enjoy, including competitive pay; affordable health, dental and life insurance; discounted childcare, retirement savings and more.