Generosity is Always in Season
See How You Can Support Westminster Canterbury Foundation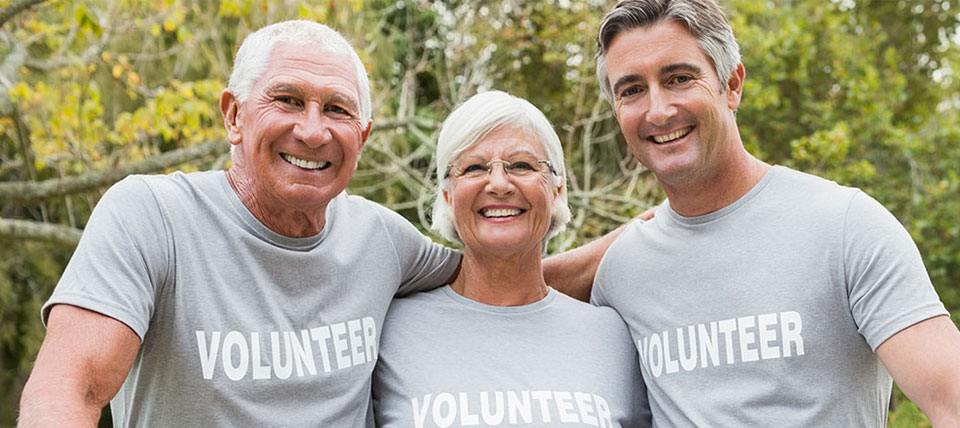 The holidays are the time for giving, but at Westminster Canterbury Richmond, generosity is always in season.  Westminster Canterbury Foundation is an organization made up of residents and Richmond, Virginia, community members. This well-recognized institution was created in 1980 and has been growing ever since. Development efforts range from supporting the Fellowship Program, benevolent care for seniors-in-need, to a variety of programs that benefit all residents and even greater Richmond initiatives.

Creating a Stronger Community
Westminster Canterbury Richmond is a big part of life in Richmond, Virginia. As the largest retirement community of its kind in the region, we're home to many locals with friends and family nearby. We also strive to make ourselves one of the best places to work in Richmond. While some of the lifestyle at Westminster Canterbury Richmond is subsidized by the monthly service fee paid by residents, there is still a great need for fundraising to ensure we can continue to offer a vast array of programming.
We like to think of ourselves as a "come as you are" community. A common misconception of Continuing Care Retirement Communities (CCRCs) is that they are financially out of reach for many seniors. We understand that each person's circumstances are unique.

Westminster Canterbury Richmond is a mission-driven, nonprofit community. That means we aren't incentivized by margins. In some cases, we offer full or partial Fellowship assistance to those who have served the greater community in either religious or other service-based careers. In the event any resident outlives their means, we make sure they stay put. It's through our Foundation that we're able to offer financial assistance to those who need it. Around 100 individuals are served through this program annually with the promise that no one will ever be asked to leave due to outliving their financial resources through no fault of their own. All Fellowship grants are covered solely through charitable gifts. In fact, our research indicates that Westminster Canterbury Richmond has the largest financial aid program for a single-site retirement community in the entire country thanks to our generous donors.
Another program we're proud to offer is Workforce-Education-Assistance-Volunteerism-Engagement or W·E·A·V·E for short. With this initiative, our goal is to ensure our employees are as cared for as our residents.

Shelby Curry is a longtime employee of Westminster Canterbury Richmond. When her mother was diagnosed with breast cancer, she turned to W·E·A·V·E for financial assistance. Shelby has seen the benefit this program made in her life when she needed it, and she is now a proud monthly contributor to the assistance program. Each month a portion of her paycheck is donated to W·E·A·V·E because for her taking care of her coworkers is just as important as taking care of residents.  

Providing the Best Lifestyle  
In addition to the resident and staff assistance programs, Westminster Canterbury Foundation raises resources for our on-campus state-of-the-art Mary Morton Parsons Health Center. Part of what makes our community so desirable is the high-quality healthcare available when or if you ever need it at a much lower cost than aging in place.

Research points to a positive correlation between seniors and children. The Child Development Center on campus is available for children of employees and the neighboring community. Seniors can help at the center by providing intergenerational social opportunities that keep them thriving. This is another wonderful program that Westminster Canterbury Foundation is proud to support.

We believe proactive wellness is more effective than only managing illness. In 2022, we began construction of an all-new Vital Living Center. The corporation paid for the expansion that will include a state-of-the-art aquatic center and exercise studios, but donor generosity provided an additional $2.5 million for special equipment, technology, instruction, education and additional staffing needs.

The Foundation's work goes beyond our doors. Ramp Blitz is a project that brings together more than 150 residents, employees and rustees to serve seniors around Richmond. On an afternoon in October, our team aimed to build 40 wheelchair-accessible ramps for local seniors with mobility challenges. Ramp Blitz 4, the most recent event, yielded more than 47 ramps, far exceeding the goal.

Cultural and creative enrichment is an important part of life at Westminster Canterbury Richmond. We offer almost as many classes and workshops as a small liberal arts college. Westminster Canterbury Foundation plays a key role in supporting the countless art classes we offer as well as booking captivating performing arts in our impressive Sara Belle November Theater. All our programming is free for residents and made possible through donor generosity.

That's where Gayle Hunter Haglund fits in. She's the Vice President of Resource Development of Westminster Canterbury Foundation. It's her job to organize funds that support all our wonderful offerings.

"We have a very well-defined philanthropy plan and a big calendar that guides us through the various appeals, visits, and appreciation events. Though we're not really geared around one holiday in particular and it's an all-year effort, a large portion of giving happens in the last. three months of the year. Our donors are amazing!" Gayle explained

The Foundation hosts events all year and these are occasions to be anticipated. The spring gala is generally one of the most popular and this year featured outdoor music on the lovely grounds of the campus.

"We have a lot of blessings here in this organization and so we want to take the responsibility to be a blessing to others," Gayle said.

To learn more about making a charitable donation or volunteering—contact Westminster Canterbury Foundation at 804-264-6066.